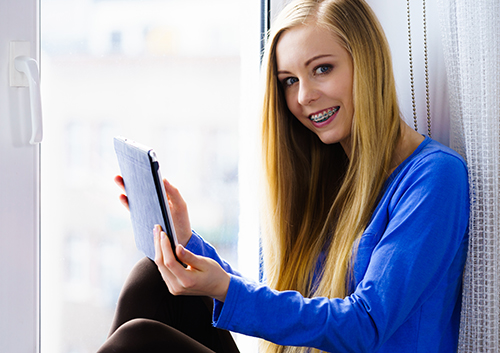 You waited for this movie all year. You got your tickets early, and you've got the best seats in the theater. Whether you paid to see the latest action flick or the most romantic comedy in the history of romcoms, it's not as nearly as much fun if the trip to the snack bar is a horror story. Perhaps Dr. Douglas and Larry Harte can help!
If you're wearing traditional braces, the usual suspects, chewy, sticky, hard, and crunchy foods, are still off limits even when the lights go down. Let's look at some alternative casting.
Licorice, caramels, taffy, and candy with nuts can make any film a disaster movie—and can make your next visit to our Sparta or Livingston, NJ office an emergency one. Stick with soft chocolates, chocolates with creamy fillings, ice cream, and ice cream bars (without nuts or caramel, of course).
Sodas won't break your braces, but they will damage your teeth, so try to brush as soon as you can or rinse with water after enjoying one of those titanic servings. And no crunching on ice! That can damage your braces.
Sorry, we can't help you here. Popcorn, with or without that tempting flood of melted butter, is off limits. The kernels can get lodged between your teeth and braces, and can be very hard to remove. They can also cause breakage to wires and brackets.
If you still crave something salty, check with us to see if soft pretzels or baked potato chips might be an option for you.
Movie treats contain a lot of starches and sugars, which stick to braces and feed cavity-causing bacteria, so it's always best to go easy on the snacks. But you don't have to give up the concession counter completely—just enjoy in moderation and be sure to brush thoroughly when you get home.
And if you wear clear aligners? You can remove your aligners, eat what you like, and clean your teeth carefully before replacing them. But do remember—you're supposed to wear your aligners for a set number of hours each day. If you're looking forward to a four-hour epic, make sure to take into account your treatment schedule.
We don't know if your movie was worth the wait. But we do know that the results of your orthodontic treatment will be! Take care of your teeth and braces, and you'll be on the fastest, healthiest track to an award-winning, red carpet smile.