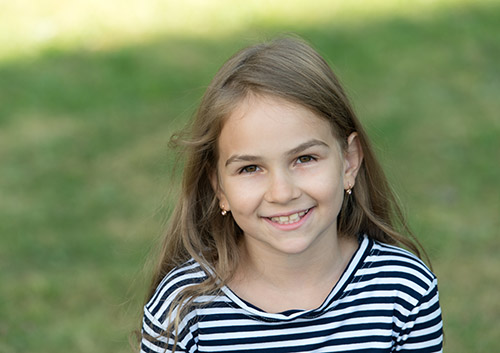 Orthodontic treatment involves a lot more than just straightening your teeth. For a healthy smile, your bite must be healthy as well! This means that the upper and lower jaws need to fit together properly and comfortably.
If your bite is out of alignment because of jaw misalignment, orthodontic treatment can help correct the shape and position of your jaws with devices called functional appliances. These appliances are most often used for young patients whose bones are still growing, and are designed to treat malocclusions, or bite problems.
Common malocclusions such as overbites and overjets can occur when the upper teeth protrude further than they should, or the lower jaw is positioned too far back, or both. The Twin Block appliance can be used in such cases to help move your lower jaw and teeth into alignment with your upper jaw.
Why "Twin"? Because the Twin Block appliance is two separate pieces, each made of wire and smooth acrylic. Both pieces are crafted to fit precisely over your upper and lower arches and can be adjusted as your treatment progresses. The top plate can also be adjusted, if necessary, to widen the upper palate.
Why "Block"? Acrylic blocks cover the biting surfaces of several of your upper and lower teeth. These blocks fit together like a 3D puzzle. When you bite down, the upper blocks interlock with the lower blocks, pushing the lower blocks forward just a bit before you can bite down completely. Over time, bit by bit (and bite by bite), the Twin Block appliance advances your lower jaw and teeth to create a balanced, comfortable bite.
For the quickest and best results, you should wear your Twin Block appliance as directed. It's made to be worn comfortably while you sleep, eat, and otherwise go about your day. (It's a good idea to check with our Sparta or Livingston, NJ orthodontic team to see about removing it when you're active, especially for swimming and contact sports.) When it's time to brush, the Twin Block appliance is removable. This means that you can clean your teeth and your appliance easily.
And, while it's made to work hard for you, it's not indestructible. Don't expose your appliance to heat or hot water, as the plastic may warp. Use the cleaning methods we recommend. Finally, when your appliance is out of your mouth, keep it in its case! You don't want your appliance to end up carefully wrapped in a napkin in the nearby recycling bin. Or, even worse, in your dog's mouth instead of yours.
The Twin Block appliance might fit together like a puzzle, but there's nothing puzzling about how to achieve your best and fastest results. Your success really depends on you. Follow Dr. Douglas and Larry Harte and our team's advice, wear your appliance as directed, and you'll be on your way to a healthy, comfortable bite and an attractive, confident smile!