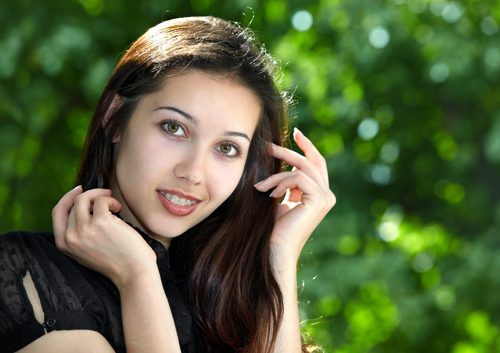 Getting your child excited about braces is a lot like: A) convincing a grumpy toddler that it's time to take a nap? B) convincing a teenager to stop texting during dinner? C) convincing your husband to eat his peas? The answer, obviously, is all of the above.
And that's why you may need a few thoughtful ways to get your child on board with braces.
Throw a pre-braces party. It can't be just any party, however, but a Willy Wonka celebration of candy, chips, gum, and all the sticky and sweet foods your child won't be able to indulge in during the time he or she is wearing braces. Promise a post-braces celebration, too, and watch as your child's eyes widen at the thought of an all-you-can-eat junk food buffet.
Encouraging phrases like "braces aren't eternal, but your straight smile will be" can go a long way.
If your daughter is worried about getting picked on because of braces, then name-drop some A-list celebrities who have worn them. The list includes Cameron Diaz, Kelly Clarkson, Dakota Fanning, and Gwen Stefani.
Emphasize that braces today aren't the same as they were in the Stone Age. From clear ceramic braces to different-colored braces, more options are available. Braces can be cool accessories to express a personal style.
To get your child to embrace braces, you need to sing the praises of beautiful teeth, even if that means pointing out how crooked your teeth are because you never got braces.