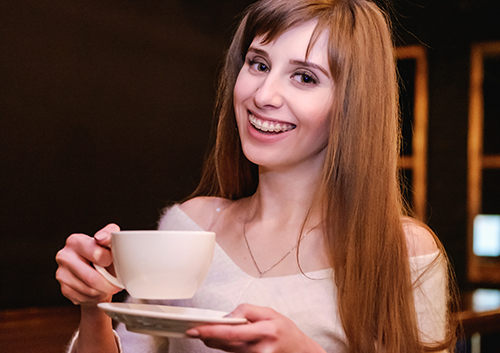 How long? Well, a beautiful smile is both science and art—proper teeth and jaw alignment united with aesthetically pleasing results. Orthodontists achieve both these outcomes with a careful analysis of any dental and facial problems, a treatment plan designed specifically for each patient's needs, and adjustments through each phase of treatment to carefully bring about that beautiful smile.
And that's a long way of saying, there's no one, standard answer as to how long a patient will wear braces because there is no one, standard patient. Often, treatment takes from 18 to 24 months, but it can be months shorter or months longer depending on a variety of different circumstances.
Your orthodontic needs and goals will generally determine your treatment time. Some patients need only a bit of alignment, which can lead to a fairly short orthodontic experience. Some have malocclusions such as crossbites and open bites that require more complex and lengthy treatment.
And, while we used to think of orthodontics as a teenage rite of passage, that's certainly no longer the case. Some children will need two-phase orthodontic treatment, where early procedures before the adult teeth even come in ease the way for any necessary second stage treatment when the permanent teeth arrive years later. And some adults will want orthodontic work later in life, where denser bone tissue might lead to (somewhat) longer treatment.
Today's orthodontics offers you many choices in appliances. Lingual braces are an almost invisible option, with brackets and wires on the inside of the teeth. Aligners use clear, custom molded trays to move the teeth into a better position with each new tray. Even traditional braces are smaller and sleeker today, with metal or less visible ceramic brackets. Depending on the orthodontic goals you want to achieve, there might be a small difference in the amount of time each appliance will take to get you to those goals. Talk to us about all your options and what they mean for treatment time.
Different Levels of Participation in the Process
This is one area you can make a real difference! If you follow our instructions for using your appliances most effectively, you'll make progress as quickly as possible. If you have aligner trays, be sure to wear them for as long as directed each day. If you have rubber bands attached to brackets on your upper and lower teeth, wear them for as many hours as required, because these little bands are actually the tools that are moving your teeth into alignment. If you don't wear your braces or aligners as directed, not much is going to happen, and certainly not on schedule.
Give our Sparta or Livingston, NJ office a call, and we can discuss your goals for creating your very best smile. Once we've decided on a treatment plan, Dr. Douglas and Larry Harte can give you a fairly good estimate as to how long your particular treatment will take. And, when you get to share that beautiful, healthy smile, the time you've spent achieving it will be well worth it!