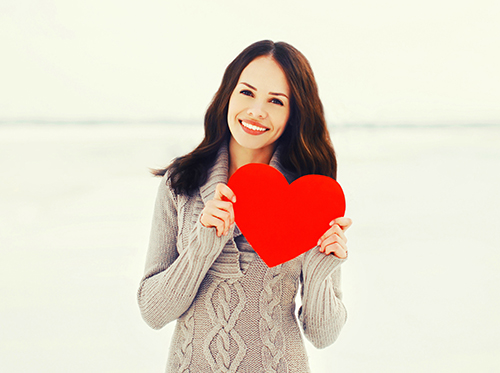 When we think of Valentine's Day, we think of cards, flowers, and chocolates. We think of girlfriends celebrating being single together and couples celebrating their relationship. We think of all things pink and red taking over every pharmacy and grocery store imaginable. But what Dr. Douglas and Larry Harte and our team would like to think of is when and how this joyous, love-filled day began.
Several martyrs' stories are associated with the origins of Valentine's Day. One of the most widely known suggests that Valentine was a Roman priest who went against the law at a time when marriage had been banned for young men. He continued to perform marriage ceremonies for young lovers in secret and when he was discovered, he was sentenced to death.
Another tale claims that Valentine was killed for helping Christians escape from Roman prisons. Yet another says that Valentine himself sent the first valentine when he fell in love with a girl and sent her a letter and signed it, "From your Valentine."
Other claims suggest that it all began when Geoffrey Chaucer, an Englishman often referred to as the father of English literature, wrote a poem that was the first to connect St. Valentine to romance. From there, it evolved into a day when lovers would express their feelings for each other. Cue the flowers, sweets, and cards!
Regardless of where the holiday came from, these stories all have one thing in common: They celebrate the love we are capable of as human beings. And though that's largely in a romantic spirit these days, it doesn't have to be. You could celebrate love for a sister, a friend, a parent, even a pet.
We hope all our patients know how much we love them! Wishing you all a very happy Valentine's Day from the team at Harte Orthodontics!