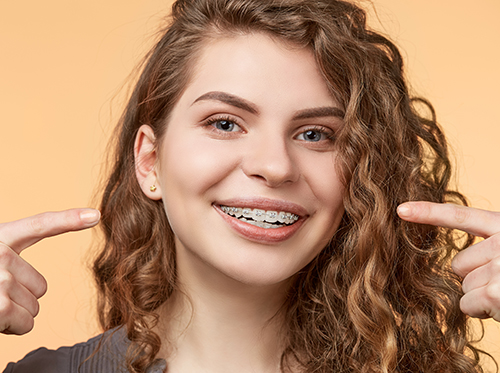 If you're thinking about investing in braces, there are a few things you should take into consideration. It's normal for adult teeth to come in crooked, which is why braces are a common solution for teens and adults who desire a beautiful smile.
Your dentist may recommend orthodontic treatment if crooked teeth begin to affect your or your child's oral health. But many factors go into whether braces would be right for you or your child, or not.
Modern orthodontic treatments offer numerous options for the typical issues people face, such as crooked teeth or jaw alignment problems. Malocclusion, otherwise known as having a bad bite, is common in patients with crooked teeth.
Braces can be worn for a short period of time to correct uneven jaw alignment, which may be the cause of an underbite or overbite in patients. A retainer is worn afterward to keep the newly straightened teeth in place.
Now that one in five braces wearers is an adult, grownups have a variety of braces options. Braces are typically left on for at least one year to straighten teeth effectively. Options can include regular metal braces, clear braces, or Invisalign® aligners.
If you're an adult and would prefer a discreet treatment, clear braces or Invisalign retainers are your best options. Dr. Douglas and Larry Harte will be able to provide you with a recommended best route of treatment depending on what you're trying to accomplish and what your budget is. Before getting braces, it's worth learning about all the methods of treatment available at Harte Orthodontics.
Be sure to contact your insurance company before your appointment to see if orthodontic treatments are covered; otherwise, you may want to plan to pay for out-of-pocket costs. If you have questions regarding the types of treatment we provide for our patients, call our Sparta or Livingston, NJ office for more information.