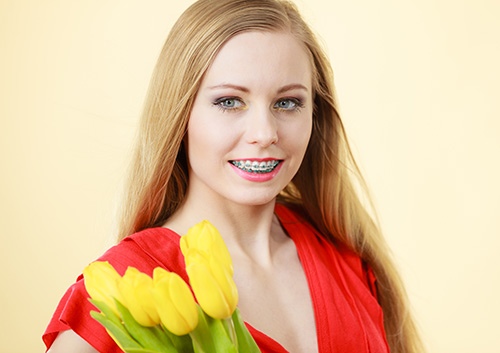 The team at Harte Orthodontics loves to help adults achieve straighter teeth and a beautiful smile. If you are considering getting braces, here are some things you'll need to know.
Can braces work for adults?
The good news is that braces work for just about anyone. There are several different types of braces, howver, and not all of them may work for you. The different kinds of orthodontic treatments include:
Ceramic braces
Metal braces
Self-ligating brackets
Lingual brackets (braces behind the teeth)
Invisible braces
Rubber bands for bite correction
Headgear and other appliances
Schedule a consultation with Dr. Douglas and Larry Harte, and we can help you determine the best option for your needs.
How do I get started?
We understand that braces can be a daunting prospect for many individuals. They may appear expensive and time-consuming; however, the process can be relatively pain-free! Here are the first steps you need to take on the road to straight teeth.
You will probably have a lot of questions and concerns before starting. Here are a few questions you should ask:
What kind of braces do you recommend for my teeth?
How long will the treatment take?
How often will I need to come in for adjustments?
What is the total cost of the treatment? Do you accept insurance? Will you require the full amount up front, or do you have payment plans?
During your first meeting with Dr. Douglas and Larry Harte, we'll take some X-rays and molds of your teeth to help you determine your best treatment plan. To ensure your treatment is as effective as possible, we may include preliminary dental work before your braces are placed.
After you've chosen a treatment plan and undergone any necessary prerequisite dental work, you'll be on your way to a better smile! Call our Sparta or Livingston, NJ location so you can get started today!