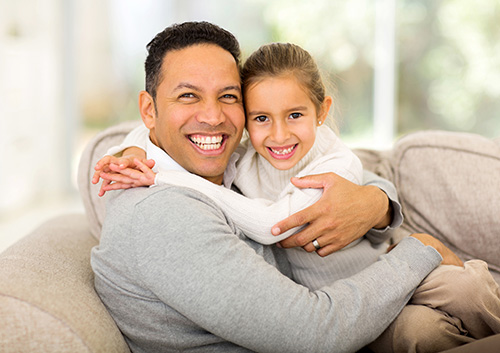 Not many people look forward to going to the dentist, especially if you already know that you need dental work done. A small amount of anxiety is one thing, but dental phobia, or odontophobia, is something else entirely. It is an irrational fear of going to the dentist. If you have it, you might be unable to force yourself to go to the dentist, even if you are suffering from bad tooth pain. The effects of dental phobia can be serious, but there are ways to overcome your fear of the dentist to help you achieve and maintain good oral health.
Causes of Dental Phobia
You can develop dental phobia for a variety of reasons, including the following.
Fear of pain, which you might acquire based on others' horror stories of their trips to the dentist.
Fear of needles, such as those used to provide anesthesia.
A previous bad experience, when something went wrong and pain was intolerable.
Lack of control from not knowing what is happening or how uncomfortable a procedure might be.
Consequences of Dental Phobia
Avoiding the dentist can have long-term consequences. When caught early, tooth decay is easily stopped with a minor filling. If you let the decay go, you can end up losing your tooth and have chronic pain. A dentist can also check for early signs of gum disease, which, if left untreated, could lead to losing one or more teeth.
Even if you do not have a particular problem, going to a dentist for regular cleanings is a good idea because the hygienist can point out where you need to brush better and remove the plaque from your teeth.
Getting Over Fear of the Dentist
Most patients with dental phobia can get over their condition. These are some approaches that Dr. Douglas and Larry Harte and our team recommend:
Explain each step of the process
Let you know that you can stop the procedure at any time
Encourage you to come with a family member or friend
Help you with deep breathing techniques