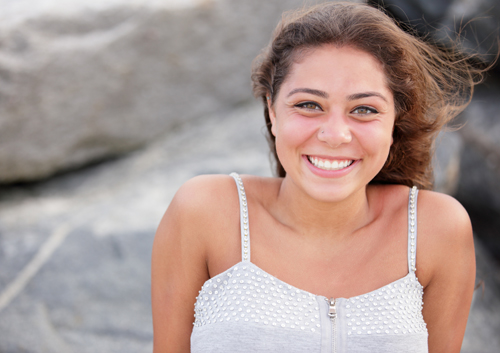 Your teeth are precious. Once your permanent teeth come in, they need to last you a lifetime. Extensive tooth decay can lead to dental caries and the need for fillings, crowns, bridges, and dentures.
While these fixes can go a long way toward maintaining your quality of life, they cannot compare to your natural teeth. Getting braces is no excuse to let up on your thorough oral health routine: You need to take good care of your teeth before, during, and after braces to benefit completely from the gains you get from newly straightened teeth.
Why You Should Maintain Good Oral Health for Life
Begin a complete oral health regimen as early as possible in life, and maintain this routine throughout your life. Keeping your (or your child's baby) teeth clean establishes a routine. It preserves healthy baby teeth whose function is to save space for the permanent teeth when they are ready to come in. Care of your permanent teeth helps preserve the enamel and prevent decay.
Take Special Care with Braces
It is important to pay attention to oral health when you have braces. If you do not take special care of your teeth during the months or years that you have braces, you risk irreversible damage to your teeth. Care is more difficult with braces because food can easily get stuck. In addition to brushing twice daily and flossing each day, Dr. Douglas and Larry Harte and our staff suggest avoiding sticky foods.