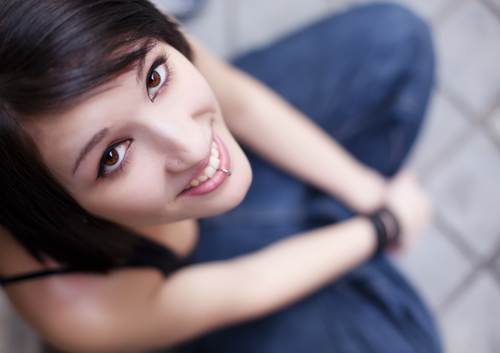 If you have been thinking about getting a piercing, or if you already have one or more, there are some health risks our team at Harte Orthodontics wants you to know about. It's important to know the risks involved with oral piercing, including infection, chipped teeth, gum damage, nerve damage, loss of taste, or tooth loss that could occur as a result.
Your mouth contains millions of bacteria, and infection is a common complication of oral piercing. Many people who have piercings tend to regularly touch them, paving the way for bacteria to enter piercing sites. Also, food particles that collect around piercing sites can lead to infection.
Besides hindering your ability to talk and eat, oral piercing also leads people to develop a habit of biting or playing with their piercings, which can lead to cracked or fractured teeth. While the fracture can be confined to the enamel of the tooth and require a simple filling, you also run the risk of the fracture going deep into the tooth, which may require a root canal, tooth extraction, and additional dental treatment.
If you still decide to get an oral piercing, you should realize that it will take some time to heal (anywhere between four to six weeks) and it may be very uncomfortable. Also please keep in mind that it will be an added responsibility to your life, as it will require regular upkeep. We want you to make sure that you're committed to the task of taking care of it for the full healing period and beyond.
We encourage you to clean the piercing with antiseptic mouthwash after eating, and brush the jewelry each time you brush your teeth. If you have any questions, please don't hesitate to give us a call!