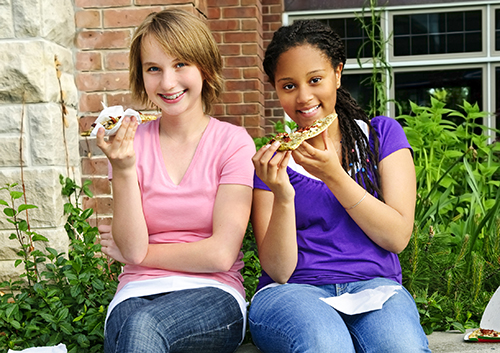 You want a beautiful smile that you feel proud of, but you're not eager to give up your favorite foods for a few years during treatment with braces. If that describes you, In-Ovation self-ligating braces may be worth considering. Since treatment times with In-Ovation are significantly shorter than with traditional braces, you can get back to eating all your favorite foods much faster.
One of the challenging parts about getting braces is not being able to fit in. Traditional metal braces stand out in a crowd, but In-Ovation braces are smaller and have a lower profile, making them much more discreet. While you'll have to give up some foods, especially anything hard or crunchy, it won't be forever.
A Generally Healthy Diet
When life gets hectic, it's easy to forget about your diet. That's a mistake you don't want to make while you're getting your teeth straightened. Even though you're working on obtaining a beautiful smile with In-Ovation, you need to eat a healthy diet so that your oral and overall health stay good. For example, consume plenty of calcium, such as from low-fat dairy products, to support strong bones and healthy teeth.
Timing Your Eating
Just like it is when you don't have braces, it's important to think about the times that you eat and drink when you have In-Ovation braces. When carbohydrates sit on your teeth for too long, bacteria in your mouth ferment them and produce acid that can wear away at your teeth and eventually cause tooth decay.
The following tips can help you avoid this problem:
Don't eat hard candy or lollipops, since the sugar will be on your teeth for long periods of time.
Rinse your mouth out with water after you eat anything.
Brush your teeth after each meal.
Don't drink sugary sodas, since the sugar will get all over your teeth.
Getting straighter teeth with In-Ovation is exciting, but you do have to take extra caution when eating, and make sure you take good care of your general oral health while you're at it. At least with In-Ovation's efficient self-ligating technology, you'll be back to eating popcorn and chewing gum in no time!